A Brief History of New Hope Church
November 6, 2000 Established at 113 Central Ave, Albany by Pastor Keith Davey.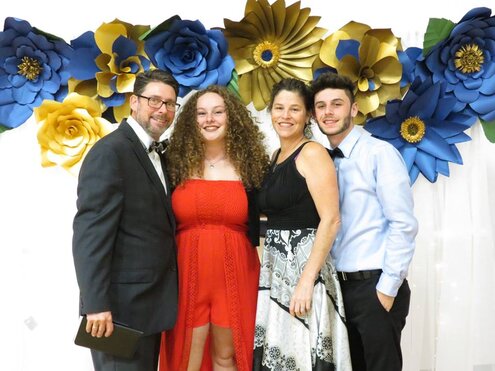 L-R; Pastor Keith Davey with his daughter Sara, his wife Susie and son Josh.
February, 2002 Moved to the Boys & Girls Club on Delaware Ave, Albany
January, 2003 Purchased storefront on 148 Dove St, Albany
May 5, 2003 Opened New Hope for services
November, 2003 Honored by the Hudson/Park Neighborhood Assoc. with the Blue Moon Award for "making a great contribution to the community"
July, 2004 Purchased Hope for Women building at 212 Myrtle Ave, Albany
July, 2006 Opened Hope for Women, following extensive renovations
May, 2008 Purchased 2nd church campus at 334 Second Ave, Albany
March, 2009 Opened New Hope "South" for services
July, 2012 New Hope Expanding & Albany Teen Center Birthed
June, 2013 Gateway home purchased, and ministry established
September, 2021 Pastor Keith Davey resigned as lead pastor to pursue God's calling as a missionary to Germany. Pastor Beatriz Cardona was unanimously voted in as the lead pastor by the New Hope Church membership.